We employ senior professionals as well as young professionals from various fields of expertise ranging from natural resource management, forestry and timber industries to agriculture, rural development and climate change. With a large number of permanent employees, we can rely on strong in-house expertise. This enables us to deliver high-quality consultancy services and to successfully manage complex assignments and long-term projects.
Unique offers compulsory internships to university students to a limited extent. If you are interested, please apply with a cover letter and your CV to Gwenaëlle Knerr. Kindly state the department you are interested in and the preferred internship period.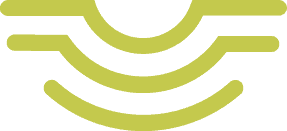 We offer a dynamic and diverse working environment that is flexible to changing needs and leaves space for innovation. The organizational structure of our company is characterized by flat hierarchies and short ways of communication. We provide long-term career perspectives. Career development, in particular of junior staff, is of high priority to us.
Current job advertisements
Carbon Project Developer – Climate (m/f/d)*
Senior Manager (m/f/d)*
Market and Investment – Forestry
Assignment-related vacancies (long- and short-term)
We are always interested in working with qualified and experienced freelance consultants and experts. Below you can find project-specific job postings. Moreover, if you have more than 10 years of professional experience and international work experience, we are happy to include your CV in our expert database to be taken into consideration for future tenders. If interested, please send your CV to